Brand Zee is a full-service large format printing provider. This means we design, print and install all types of large format printing projects.
We've been serving global and local brands in Dubai & UAE. Our clients stay with us because we are focused on consistent customer service, quality and delivery.
We serve the following sectors:
Retailers

Malls
Interior decorators / designers
Advertising agencies
Event management agencies
Real estate brokers / agents
Corporate offices
Vehicle modifiers / detailers
LARGE FORMAT PRINTING SERVICES IN DUBAI
Print – Production – Installation
VINYL STICKER & DECALS SERVICES IN DUBAI
Vinyl stickers are one of the main materials we use. Vinyl stickers can be printed in full color and pasted on walls, glass, metal, floors or any smooth surface. We can even cut them in intricate shapes (called die-cutting).
Decals come in solid colors and can be plotter cut into logos or almost any shape. They can be combined in different colors and shapes and installed on walls, windows or cars to achieve the desired design.
Vinyl stickers make great office wall graphics or retail store window signs and much more. 
SIGN POSTERS & CANVAS PRINTS SERVICES IN DUBAI
Small elements such as office signs, poster and canvas prints will bring character and branding to your office. 
We work with acrylic, metal, vinyl stickers, LED, canvas, wood frames and other materials to produce the perfect element for your home or office.
FROSTED WINDOW FILMS SERVICES IN DUBAI
Office glass privacy films and frosted vinyl films are a great way to add an elegant design touch to your office. 
Glass films can be tinted, die-cut with logos or made into strips to suit your needs. We can also print glass films and mix them with vinyl graphics to add extra design elements.
ACTIVATION STANDS SERVICES IN DUBAI
Activation stands take your brand's message to the public. Clients choose a variety of materials, sizes and designs to suit their activation / promotion goals. Activation stands can be used for new product launches, brand anniversaries, sampling, lead-generation, selling, awareness, announcements or publicity. 
Activation stands can be indoors or outdoors, and can be used once or installed multiple times.
Brand Zee will advise you on the best stand configuration and design for their goals and budget. We can then design, produce, install and store your stand anywhere in Dubai or the UAE.
Pop-Up Banners Services In Dubai
Pop-up banners are great for small events. They come in many sizes from 2 meters to 5 meters. An optional hard case can double as a promoter table and can be branded as well.
Pop-up banners are portable and can fit in a small car once collapsed and placed into the carrying case. They can be re-used many times and setup by the client without any special technical knowledge.
ROLL UP BANNERS SERVICES IN DUBAI
Roll-up banners or pull-up banners are a very popular method for quick, portable and reusable branding.
Anyone can set them up very easily. They come in standard size as well as 1.5m, 2.0m and 3.0m widths.
A fabric carrying bag is included with every roll-up banner.
BACKDROPS & PHOTO-WALLS SERVICES IN DUBAI
Backdrops & photo-walls are essential branding elements in any event. They can be used for photo backgrounds, to display new products, make announcements, as stage backdrops or simply to show brand logos.
Our backdrops and photo-walls can bane any size from 2×2 meter to many meters wide and high.
VEHICLE BRANDING SERVICES IN DUBAI
Vehicles can be fully or partially branded in full color in any design with products, logos and other visuals.
We can brand trucks, vans, cars, jeeps, buses or almost any vehicle.
OUR CLIENTS
DUBAI'S LEADING BRANDS
READY TO SPEAK WITH OUR EXPERTS
LEADING DIGITAL MARKETING AGENCY
Phone: 00971 50 630 2551 
E-mail: zeeshan@brandzee22.com
Address: Al Quoz Industrial Area 4, Beside Al Ahali Driving Institute, Street # 19 A, warehouse # 23 G9, Dubai – United Arab Emirates
Working hours:
Monday — Saturday 09:00 AM – 06:00 PM
Sunday — Off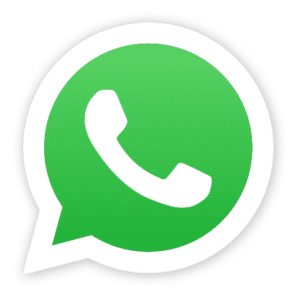 00971 50 630 2551